We want managers to develop their constructive leadership potential.
We want organizations to be smarter.
We want executives to deliberately and competently shape the (working) world.

TRAINING
We want executives to consciously and competently shape the (working) world.  Which is why we create leadership programmes and offer training. Through diagnosis, we provide clarity and develop personal potential. We create awareness through reflection and take action with tools in order to enable effective leadership for the assignment in your company. We design comprehensive leadership training courses and offer specialized learning designs, customized to meet individual company needs.

ORGANISATION DEVELOPMENT
We want organizations to be smarter. Which is why we help executives to embark on the most effective path for their organization to achieve lasting success.  We analyse, advise, qualify and facilitate. Involving all of the relevant players, we create a lean development process, in which the structures, behaviours and approaches of the target organization are practised and the goals are met.

COACHING
We want managers to develop their constructive leadership potential. Which is why we help leaders to further develop their management responsibilities and creative powers in order to respond to today's challenges. We solve difficult management situations, help people to develop their individual leadership style and support complex decision-making processes. As an individual measure, coaching is also suitable for developing skills for new leadership positions in a short period of time.
Who we are.
Markus Kristen and Team
Markus Kristen
Executive & Team Consultant, Trainer, Coach
Markus Kristen has been a successful and highly esteemed executive coach, consultant and trainer for 15 years –  drawing on good qualifications, experience and integrity.
As a self-employed entrepreneur, Markus Kristen works nationally and internationally and leads teams made up of highly qualified consultants.
"We apply the highest ethical standards within the industry to our work and are actively involved in professional associations (dvct, DGFP). We work carbon neutrally and are committed to providing executive training for NGOs."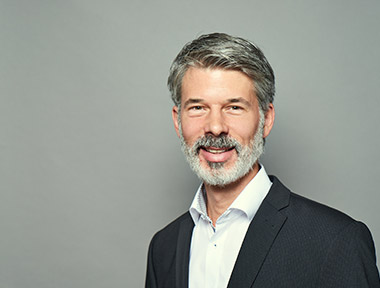 Actual we work intensive with:
Elina Lieder
Assistant to the management
Teamassistant, Coaching Organisation and Office
Dorothea Erl
Team Development, Executive-Coaching, Development of Leadership Culture
DR.-ING. STEFAN LINK
Agile Organisationdevelopment
"Creating vibrant and responsive companies is what has driven the Scalamento team for years"
Katharina Begasse
All-round professional for young executives
Stefan Lammers
Stefan Lammers Business Building
Expert in executive coaching, high-performance teams and organizations
Services
Development
Development
Through training and coaching, we further develop your executives in the following topics: • Effective in the first leadership role • Refresher for experienced executives • Leading in changes / transitions • Leading remote / virtual / international teams • Creating a productive team and organizational culture • Developing teams • Lead project teams / agile teams
Change
Change
We support the success of your change projects such as restructuring, mergers, modernization, cultural change etc. by advising the project clients, steering committees, project managers on project structure and roles, project plan, communication, change story, involvement of relevant stakeholders and project management.
Presentation
Presentation
We design and moderate your national / international small and large events: • Conferences • Strategy workshops • Kick-off workshops • Project and change workshops • Crisis and mediation meetings
Some Fun Facts
Coaching hours for executives
Nationalities in our trainings
Google-hits to ``agil`` – where is your Organisation?
Communicationcanels (Email, Slack, Trello, Twitter etc.) you can find us at